Hey, folks! Today let's finish that little story about how our CD cover came into being. 
Last time we told you a little about how we had to actually make a road sign to fit our needs for making a photo for the album cover. We could have possibly hired an artist to draw the whole thing, but it just wouldn't be like us! We are that type of DIY people who follow the motto 'if you want something done right – do it yourself'. So off we go – the hard way!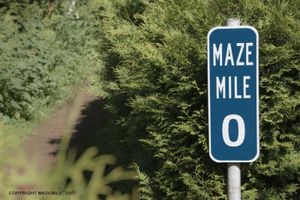 In the beginning, we had dozens of those signs to choose from. It sounds weird, but there were all sorts of differences among the copies – the reflecting film layer would have joints on some while others would have little bubbles of air trapped beneath the film, or little defects here and there that must have come from careless handling. You couldn't notice those things when you drive by at 60 miles per hour, so the company who made the signs apparently wasn't concerned with the close-up looks of their product. But we did! Moreover, it was some kind of a pivot point in the whole process of designing the cover!  
I was hanging out in my garage, sifting through the batch of signs when I was suddenly struck by a great idea. "Why not just go with the flow?" – I said to myself - 'Stay creative!' A couple of days later it was already the two of us plus the humiliated road sign lying across the garage floor accompanied by a small sledgehammer, a touch-up paint pen, and a gasoline canister. We came up with the idea to take a single sign a little step closer to a being a mess and to take a photo of it pretending to be torn down from its post and vandalized with… yes, the track list of the EP! It took five or six attempts to carefully script the track list on the back side of the poor thing, one quick trip to the neighboring auto parts store since we ran out of paint, and a terrible headache from the smell of the gas used to wipe the sign clean every now and then. When the 'vandalization' was finally complete, it was already dark outside, so the photo shoot was re-scheduled for the next day.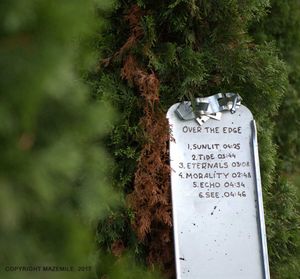 We first made a couple of test runs and took several dozens of photos of the signs in different settings. When we figured out what composition of the cover photo was needed, we organized a trip to a small cypress hedge maze in one of the parks nearby. Nice, remote place – ideal for taking several decent photos of 'a mile in a maze'. It all went great besides the fact that we had to bring in a big step ladder and the road sign mounted on an improvised (and quite heavy!) post. The next step was to take a nice shot of the 'vandalized' sign. The latter task was easy – just throw the sign into a bush and take a pic of it. And this is exactly what was done! So, putting the tedious photo developing and CD wallet layout design works aside – this is what we ended up with: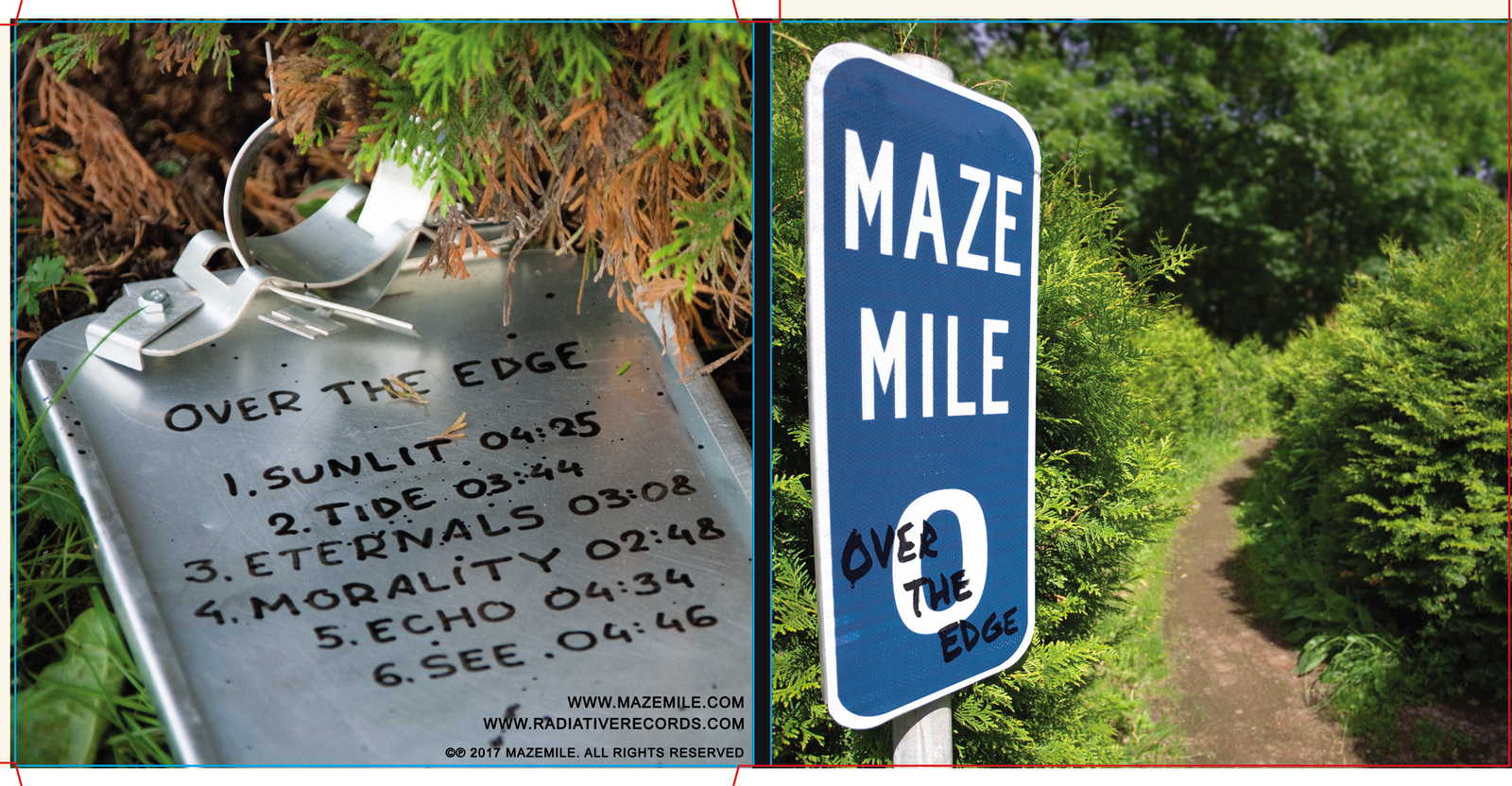 Ain't it cool, ha?
Eli @ Mazemile